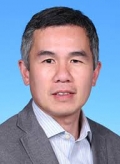 Stanley C K LAU
Ph.D.(2001), The Hong Kong University of Science and Technology
Associate Professor, Division of Environment and Sustainability
Associate Professor, Division of Life Science
Tel: (852) 2358 7329
Fax: (852) 2358 1559
Email: scklau@ust.hk
Office: CYT, Rm 5003

Research Interests
Marine microbial ecology
Genome composition, population genetics and ecophysiology of cryptic Escherichia in the marine environment
Horizontal transfer of antibiotic resistance genes
Microbial source tracking of fecal pollution in coastal marine environment
Recent Publications
Chen FZ, Koh XP, Tang MLY, Gan JP, *Lau SCK (2021) Microbiological assessment of ecological status in the Pearl River Estuary. Ecological Indicators 120:108084
Shen ZY, Koh XP, Yu YP, *Lau SCK (2020) Genetic variation and signatures of divergent niche adaptation in cryptic clade II of Escherichia. Microorganisms 8:1713
Regev Y, Davidovich V, Berzak R, Lau SCK, Scheinin AP, Tchernov D, Morick D (2020) Molecular identification and characterization of Vibrio species and Mycobacterium species in wild and cultured marine fish from the Eastern Mediterranean Sea. Microorganisms 8:863
Shen, Zhiyong ; Koh, Xiu Pei ; Yu, Yanping ; Woo, Chun Fai ; Tong, Yigang ; Lau, Stanley Chun Kwan (2019). Draft Genome Sequences of 16 Strains of Escherichia Cryptic Clade II Isolated from Intertidal Sediment in Hong Kong, Microbiology Resource Announcements, v. 8, (29)
Zhang, Xiao-Yong ; Hao, Hui-Li ; Lau, Chun Kwan Stanley; Wang, Huai-You ; Han, Yu ; Dong, Li-Mei ; Huang, Ri-Ming (2019). Biodiversity and Antifouling Activity of Fungi Associated With Two Soft Corals From the South China Sea, Archives of Microbiology, v. 201, (6), p. 757-767
Lai, Yuet Ha ; Zhang, Hao ; Chiang, Hei Yin Miranda ; Lun, Hau In ; Zhang, Rui ; Lau, Chun Kwan Stanley (2018). The Putative Functions of Lysogeny in Mediating the Survivorship of Escherichia Coli in Seawater and Marine Sediment, FEMS Microbiology Ecology, v. 94, (2)
Lai JYH, Zhang Hao, Chiang MHY, Lun HI, Zhang R, *Lau SCK (2018). The putative functions of lysogeny in mediating the survivorship of E. coli in seawater and marine sediment, FEMS Microbiol Ecol 63:252-259
Liu R, Yueng TC, Ho PH, *Lau SCK (2017). Tracking the relative concentration of Bacteroidales DNA markers and culturable E. coli in fecally polluted water: potential use in differentiating between recent and aged pollution, Canadian Journal of Microbiology 63:252-259
Shao WG, Zhang M, Lam H, *Lau SCK (2015). A peptide identification-free, genome sequence-independent shotgun proteomics workflow for strain-level bacterial differentiation, Scientific Reports. 5:14337
Liu RL, Cheng KHF, Wong K, Cheng SCS, *Lau SCK (2015). Differential utility of the Bacteroidales DNA and RNA markers in the tiered approach for microbial source tracking in subtropical seawater, Applied Microbiology and Biotechnology 99:5669-81
Lau SCK, Zhang R, Brodie EL, Piceno YM, Andersen G, Liu WT (2013). Diversity and biogeography of bacterioplanktons in the tropical seawaters of Singapore, FEMS Microbiol Ecology 84:259-269
Du J, Cheng Hf, Wong KTM, *Lau SCK (2012). A microcosm study on the die-off response of the indicator bacteria, Enterococcus faecium and Enterococcus faecalis. In Microbes in Applied Research: Current Advances and Challenges, World Scientific Publishing Co., p. 3-7
Thiyagarajan V, Lau SCK, Tsoi M, Zhang W, Qian PY (2010). Monitoring bacterial biodiversity in surface sediment using Terminal Restriction Fragment Length Polymorphism analysis (T-RFLP): application to coastal environment. Ishimatsu A and Lie HJ (Eds.), Coastal Environmental and Ecosystem Issues of the East China Sea. TERRAPUB and Nagasaki University, pp. 151–163.