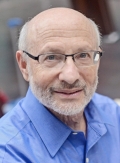 Michael EDESESS

Adjunct Associate Professor, Division of Environment and Sustainability

Tel: (852) 2358 8363
Email: medesess@ust.hk
Office: Room 4412 (Lift 17/18)

Biography
Michael's love of the natural environment originated in his many hiking and winter mountaineering trips in the New Hampshire and Maine mountains while he was in high school and college.
He received his bachelor's degree from MIT, majoring in philosophy and mathematics, then went on to receive a PhD in pure mathematics at Northwestern University, specializing in the fields of stochastic processes and partial differential equations.
After graduate school he spent a few years in the financial industry, learning economics as well as finance. He then decided he would prefer do work he thought more valuable and closer to his core interest in the environment, if less lucrative, and took a job at what was then the Solar Energy Research Institute and is now the U.S. National Renewable Energy Laboratory, in Colorado.
Since that time he has continued to participate in the finance world, often as a discerning critic, as well as in the world of energy, environment, and sustainability. He has written extensively about both subject areas, having authored an in-depth analysis of the causes of the 2007-2009 global financial crisis as well as numerous articles and opinion pieces on topics relating to environment and sustainability. He has been a partner and chief economist in financial firms, and has chaired boards of nonprofit organizations devoted to the pursuit of energy, environmental, and developmental sustainability, including the boards of Rocky Mountain Institute and International Development Enterprises and the Rocky Mountain Advisory Committee of the Environmental Defense Fund.
Michael is currently Adjunct Associate Professor in HKUST's Division of Environment and Sustainability, for which he teaches a course on emissions trading, and in HKUST's Department of Finance, for which he teaches an MBA course on cryptocurrencies. He is also chief investment strategist for a U.S. company, Compendium Finance, and research associate of the EDHEC-Risk Institute in Nice, France.

Recent Publications