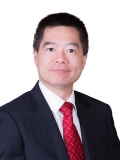 James K PONG

Adjunct Professor, Division of Environment and Sustainability

Email: jameskpong@ust.hk
Office: Room 4412 (Lift 17/18)

Biography
Professor Pong is an Adjunct Professor for the Division of Environment and Sustainability. He is a multi-disciplinary professional crisscrossing the horizons of environment, town planning, law, engineering, surveying, construction and corporate governance. He is the Executive Director and Company Secretary of Sundart Holdings Ltd., which is listed at the main board of the Hong Kong Stock Exchange.
Prior to that, Professor Pong served as the Chief Prosecution Officer for the Environmental Protection Department of the Hong Kong Special Administrative Region Government for 9 years, heading up the Central Prosecution Unit and, with the delegated authority from the Director of Public Prosecutions, he was virtually overseeing all environmental prosecutions in Hong Kong.
Professor Pong also holds leadership positions in various non-governmental organizations and professional institutes in Hong Kong. Most currently he has been a Director of the Professional Green Building Council, Hong Kong, Chairman of the Environment Professional Group of the Royal Institution of Chartered Surveyors (HK Branch), Chairman of the Planning & Development Division of the Hong Kong Institute of Surveyors, among others.
Professor Pong holds a number of academic qualifications including a Master of Science in Urban Planning from The University of Hong Kong, a Master of Corporate Governance with Distinction from the Hong Kong Polytechnic University, a Master of Science in Property Investment from the City University of London, UK, an LLB from the University of Wolverhampton, UK, and a Bachelor of Science in Building Surveying from Thames Polytechnic, UK, in addition to a Postgraduate Diploma in Arbitration and Postgraduate Certificates in Law and Education.
Publications
Pong, J.K. (2003), "Is Muddy Water Discharged from a Construction Site a Pollution under s.8 of the Water Pollution Control Ordinance Cap.354 ("WPCO")", Building Surveyors, Issue No.17, January 2003, pp. 8-9
Pong, J.K. (2002), "Liability of Company Directors in relation to Environmental Offences", Building Surveyors, Issue No.15, July 2002, pp. 2-4
Pong, J.K. (2002), "The Elementary Environmental Law in Hong Kong", Building Surveyors, Issue No.14, March 2002, p.5
Pong, J.K. (2000), "The Importance of the Certificate of Non-Completion", Building Surveyors, Issue No.9, June 2000, pp. 6-7
Pong, J.K. (2000), "How should Building Surveyors Interpret the Words 'abuts on [one] street not less than 4.5m wide' in the Context of Site Classification under Building (Planning) Regulations", Building Surveyors, Issue No.10, Sep/Oct 2000, pp. 3-4
Editor and one of the authors of the "Handbook on the Air Pollution Control Ordinance, 2008" – an EPD in-house publication P. 3 of 4
Editor and one of the authors of the "Handbook on the Noise Control Ordinance, 2013" – an EPD in-house publication
One of the editors for the book "PGBC (2006), UC + UG, PGBC Press"